This is not a normal seminar
but Exam Tips Giving Seminar.
Our 100% Direct Exam Tips can help you to prepare correctly and score very easily.
FREE is to show you how HEBAT is the tips.
It is FREE Fb live online and please share.
Let prepare together to break the 2020 SPM.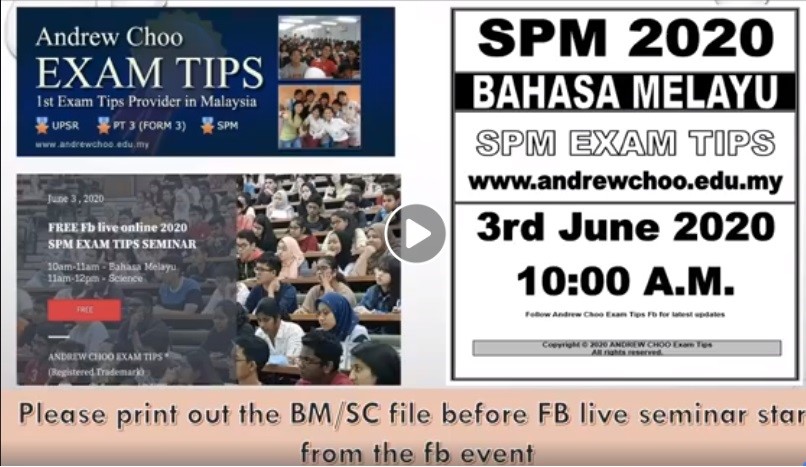 Prepare some highlighters and pen to highlight and jot down the exam tips.
Please download and print BM and SCIENCE file from the below link:
https://turn.ml/#spm2020bmandrewchooexamtips
https://turn.ml/#spm2020SCandrewchooexamtips