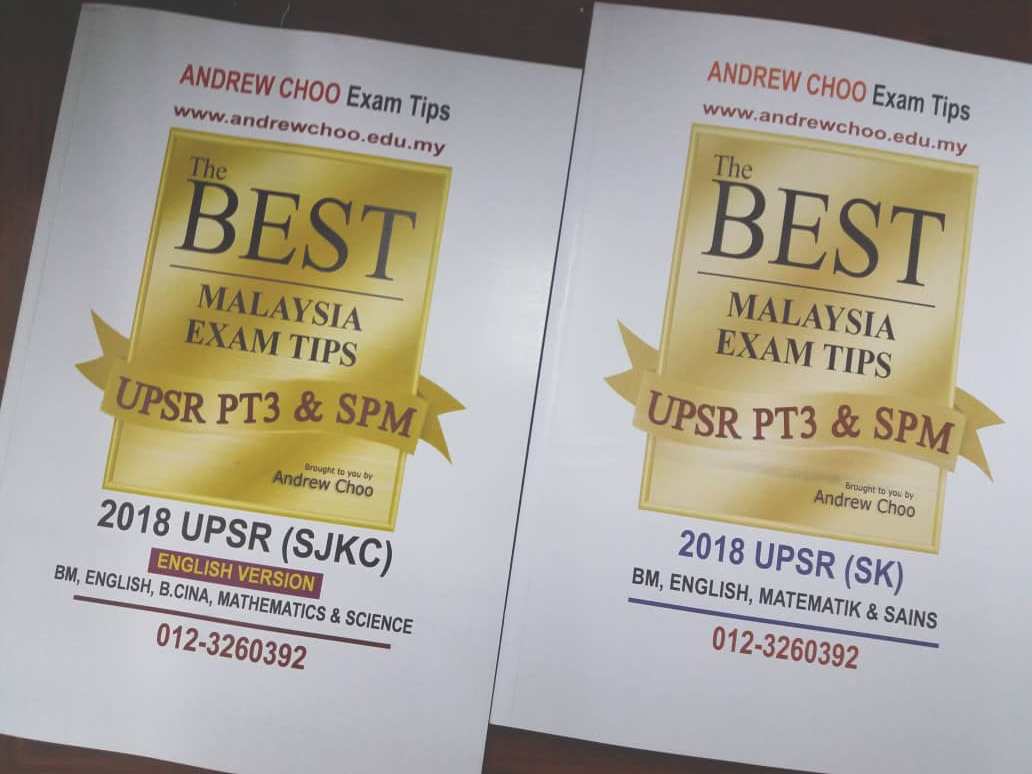 Those who missed our Seminar UPSR 2018, don't worry.
Hurry get the Mail Order Exam tips Now.
100% Exam Tips which is more accurate with notes, sample questions and answers.

2018 UPSR Mail Order

Tips already sent out via poslaju.
SMS to 012-3260392
if you still haven't received your order by  24 August 2018 (Fri).
____________________________
HURRY ORDER (LAST CALL)
Those who haven't order yet, please order now and
GET it on next working day*.
(*terms & conditions apply)
1) For outstation — online banking (WhatsApp 012-3260392 for order)
OR
2) Walk in to purchase [20 August 2018, Monday onward]
–  
ANDREWCHOO'S HQ (NO:110A, JALAN OTHMAN, 46000 PETALING JAYA, SELANGOR
– ANDREWCHOO (BLOCK B CENTRE), NO.81A, Jalan 1/12, 46000 Petaling Jaya
***Please call 0377839924 / 012-3260392  for more details.