ANDREW CHOO EXAM TIPS KENA LAGI
- BUKAN SAHAJA UPSR DAN PMR, MALAH SPM JUGA!
- ADAKAH SOALAN LEMBAGA PEPERIKSAAN BOCOR?,
ATAU
- LEMBAGA PEPEPRIKSAAN TIADA SOALAN YANG LAIN ?,
ATAU
-
ANDREW CHOO EXAM TIPS the best!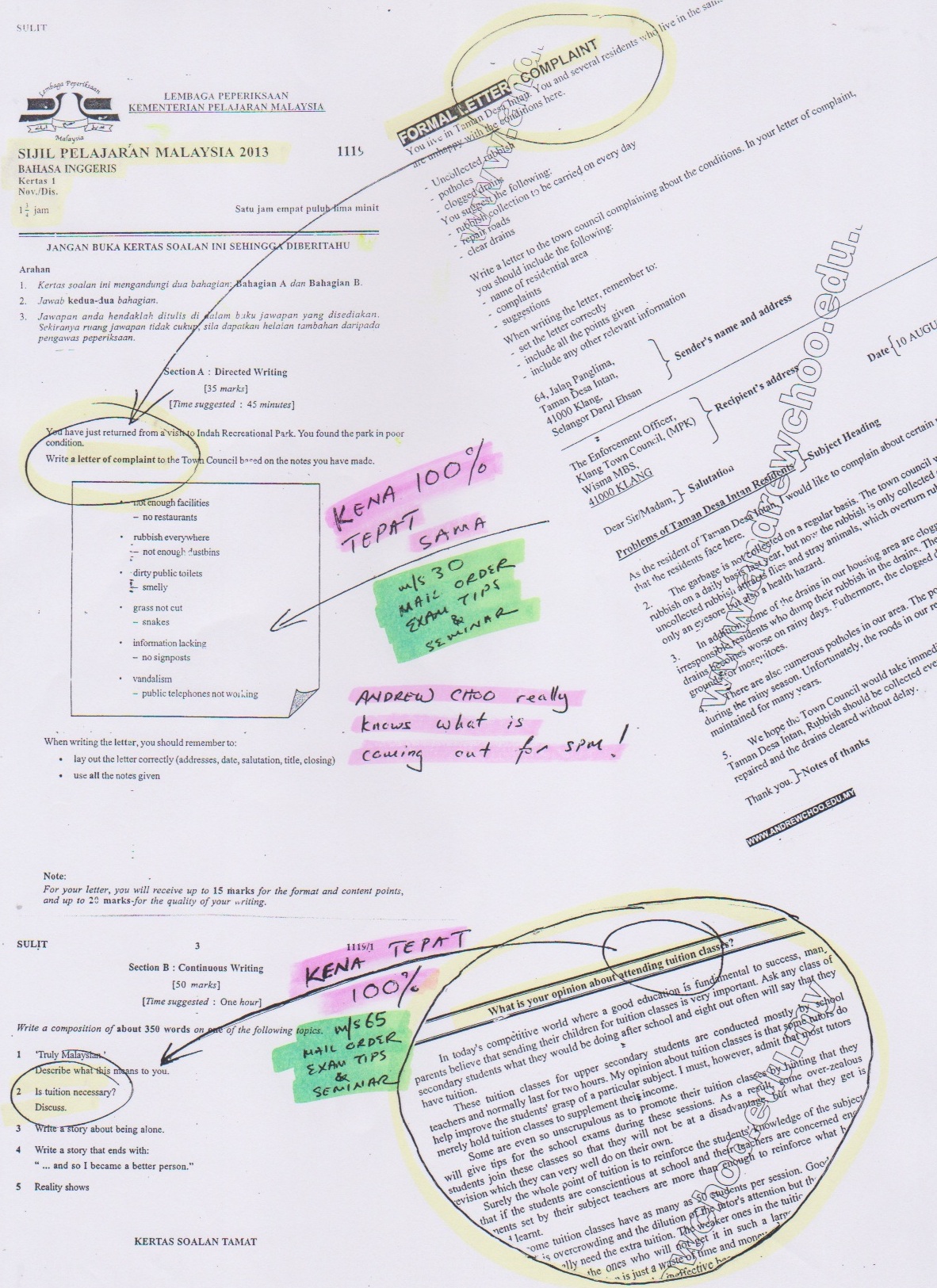 Those who haven't order yet, please walk in at our centre to purchase.

RM200** @ 4 subjects
(SCIENCE STREAM: ADD MATHS, BIOLOGY, PHYSICS & CHEMISTRY) ENGLISH VERSION
ANDREWCHOO'S HQ (NO:110A, JALAN OTHMAN, 46000 PETALING JAYA, SELANGOR)
***Please call 0377839924

(MS WONG)

to confirm stock availability.