The Latest Exam Tips & motivation by experienced teachers.
SPM Bengkel class
Last chance to SCORE SPM 2015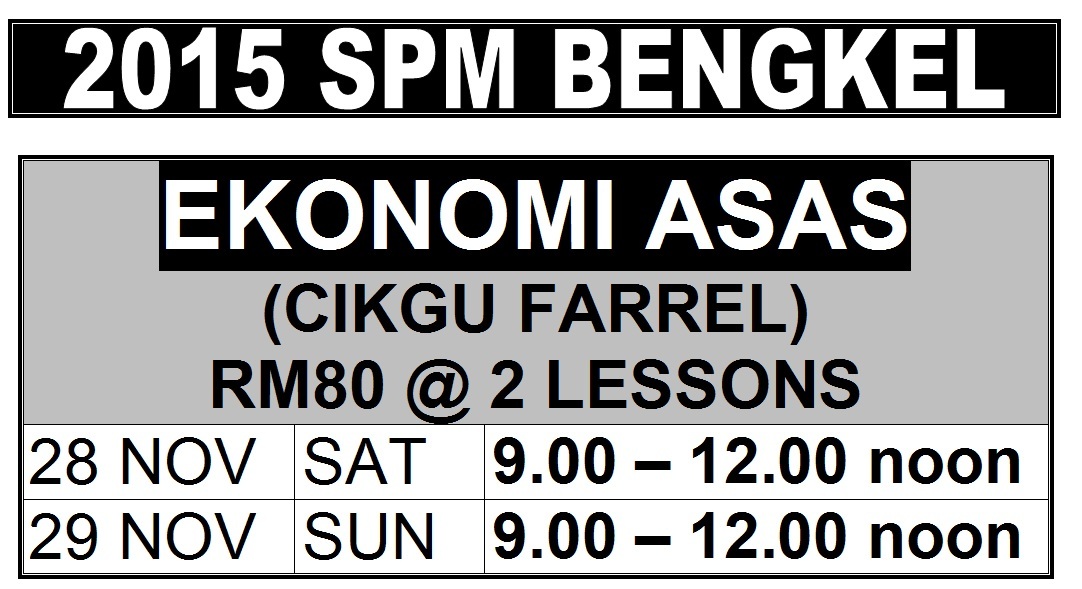 Payment Methods:
Bank cash directly into Account Holder Name: RAPID CALCULATION CENTRE ( Hong Leong Bank Berhad Account No: 03000021543 / Maybank Berhad Account No: 512295100321 and then fax the
Bank Slip with the student's details (Name, Tel No. School & Course) to 03-77821363 OR 03-77831363 // Whatsapp to 012-3260392.
You can also scan the bank-slip and email it toservice@andrewchoo.com.my