For those students who unable to attend
Now, you can order 2018 Mail Order Exam Tips Book for the Latest Exam Tips!
**The Exam Tips Book will delivery to you on 8 to 10 days before the exam date.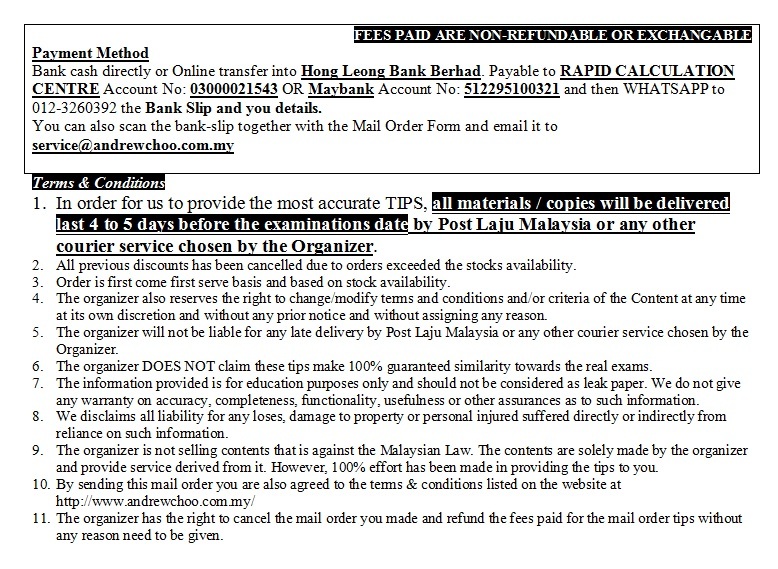 Hurry, pre-order now.
Please call / whatsapp 012-3260392 / 012-2300392 for more details.