This special promotion is truly unbeatable and it cannot get at elsewhere.
Be sure not to miss this amazing opportunity!
Come join our Holiday Programme March !!!
Intensive Revision & Preparation for Mid-Term Exam.
Let's us HELP you.
PROGRAM CUTI SEKOLAH (Kelas Intensif / Revisi)
– membantu murid membuat persediaan awal
– memahami format soalan KSSM PT3 / SPM 2019 (HOTS & i-THINK)
– Supaya murid dapat merintis kecemerlangan dalam peperiksaan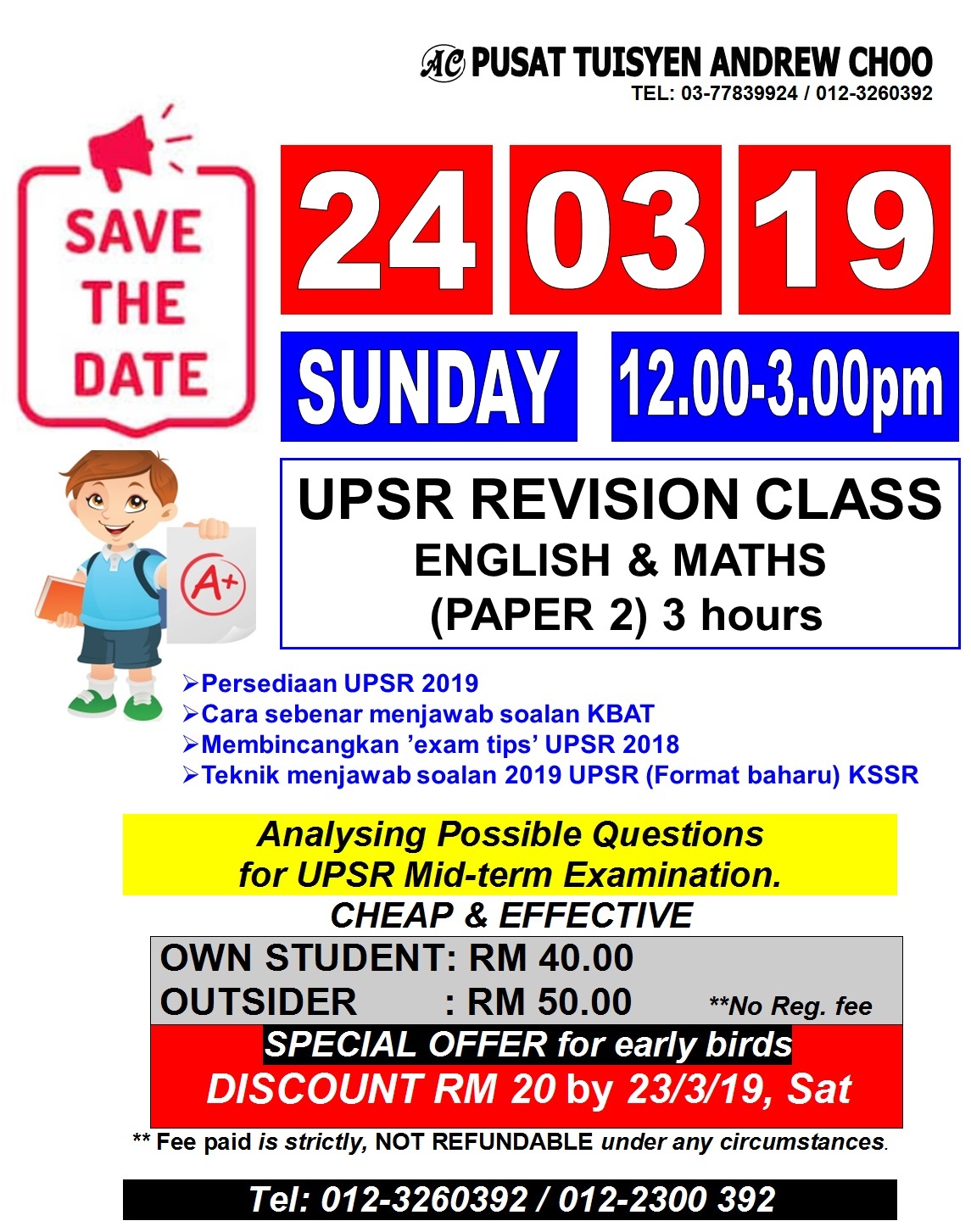 Please call 012-3260392 / 012-2846146 for more details.
Payment Method
Bank cash directly or Online Banking
Account Holder Name: RAPID CALCULATION CENTRE
Account No: 03000021543 Hong Leong Bank Berhad, 
And then WhatsApp the Bank Slip with the Registration Form to 012-3260392 or
scan the bank-slip together with the Registration Form and email to service@andrewchoo.com.my